Commitment To Quality. Commitment To Service.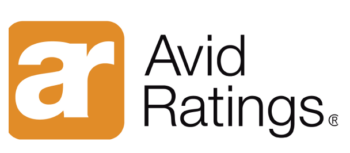 We pride ourselves on our commitment to service — but you don't have to take our word for it!
Our clients receive surveys throughout their experience with Vive from Avid Ratings, an independent research firm. We are happy to make an annual report of our survey results available to you. We also invite you to read a few of our client testimonials below.
"We knew that we would get a home we absolutely LOVE. We knew that we were dealing with quality people. It helps to know that Jeff and Mary are wonderful caring humans, and the people they choose to work for them are vetted with very high standards. It shows not only in their people but also the quality of work and genuine care from their direct employees we worked with during the build. Big shout out to Beth Viney. She's one in a million. On top of everything, and her communication skills are impeccable!"

– Ron

, Home Transformation
"So far we've had a great experience with the Vive team and the whole process. The communication between us, our project manager, and the designer has been excellent. They are very organized and on top of any issues and concerns we've had with prompt responses. Even if it's something they've had to look into, we've gotten information back extremely quickly."
– Randy & Sue, Whole House Transformation and Great Room Addition
"We were so happy with this experience. The project turned out beautiful and exactly what we wanted! Communication was excellent, and we would highly recommend Vive Home Transformations to anyone looking to do any home remodeling project."
– Brian, Addition
"We have always been impressed with Jeff's ability to look at a difficult job as 'fun.'  We've always been able to rely on his staff to come up with creative and innovative ideas to deal with our atypical house and overcome any technical difficulties along the way to get the end result.  We would highly recommend Vive Home Transformations to anyone who is considering remodeling, and we wouldn't consider anyone else."

– Dave & Rhonda,

Whole House Transformation, Interior Home Transformation
"The space is beautiful and really useful. I feel like everyone from beginning to end understood what we wanted to build and made it happen. Sometimes, I had very specific ideas about how something should go, or what to select, but everyone from Joel, to Jen, to knowledgeable mechanical subcontractors knew how to include the right things in the plan. When we decided to add office and guest space to our house, it seemed natural to turn to Vive Home Transformations, since JG Development had built our original house. We wanted to build something that would complement our original space, but not match it, and Vive was definitely the right choice to make our vision a reality."
– Deron & Ann,

Addition
"A heartfelt thank you to everyone at Vive Home Transformations for building our paradise on Lake Wisconsin.  We are grateful for our 'new' beautiful home and for all of you who worked so hard on our behalf to make the transformation happen.  We feel lucky to have had the opportunity to work with you and get to know you, even just a little bit."
– David & Julia, Whole House Transformation
"We are so pleased with our decision to hire Vive.  You made our remodeling experience a positive one.  Not only did we look forward to seeing your staff arrive every day, but they completed our project on time and within our budget.  Special thanks to Jesse, Jay, Amanda and Rob for helping us with all of the details, and for keeping things moving along.  Our newly finished spaces are more beautiful than we ever imagined.  The craftsmanship and attention to detail work on the oak trim matches our 1928 home so well that some people walk in and say, 'It doesn't look like you changed anything – it looks like this is how it was originally built.'  That's exactly what our goal was.  Thank you, Vive, for helping us turn our vision into reality!"

– Paul & Christy, Interior and Exterior Home Transformation
"Jay and Logan just left here, and it was almost as though I was saying goodbye to family.  They have been great to work with and are wonderful craftsmen.  The project turned out beautifully, and we love it."
– Larry & Pat, Kitchen Transformation
"We just love it, all of it!  Wow (followed by a big smile)!!  Every day we comment on something that mesmerizes us, and every day it is something different.  We can't thank you enough for all your meticulous work and advice that made it all turn out so well!  You guys are the best!  We have already recommended you to several people."
– Adam & Sara, Master Suite Transformation
"We hired Vive to take our remodel project from start to finish. Perhaps we would have saved some money lining up the contractors ourselves, but Vive took care of all the details and made sure everything was done on time and done right. When we needed changes, they listened and took care of it. When we changed our minds at the last minute, they were happy to work through the change and make it happen. I was impressed with the level of communication, from returning phone calls and emails to the use of written change orders.  At the end of the project, the work site was cleaned and the house looked great. Jeff and his team are great folks to work with."

– Al, Lake Home Transformation
"Just wanted to send you a note of thanks for our new kitchen.  I didn't have a particular kitchen in mind when we started, but you managed to create a dream kitchen for me!  Your staff was top notch through and through."
– Gregg & Kathy, Kitchen Transformation
"We want to thank you again for the wonderful job you all did for us.  The house is beautiful, and everyone we dealt with from your company and the subcontractors were a pleasure to work with.  You are a class act."
– John & Michelle, Home Transformation
"Starting a home remodeling project is very anxiety-producing.  However, Vive Home Transformations made the work painless and very rewarding.  The workers they brought into our home were experts in their crafts and considerate of our home at all times.  Vive communicates very clearly on all contract matters and change orders, so that the final accounting is accurate, clear and fair to all.  The project has met and exceeded our expectations.  We recommend Vive Home Transformations without reservation."

– Jeff & Angela, Master Bathroom and Home Office Transformation
"Our kitchen remodel was an amazing experience.  The project was completed ahead of time!  Amanda and Logan were always great advocates for us.  All of the subcontractors that came through were professional.  We were truly comfortable in our home during the remodel.  We honestly went through construction withdrawal when everyone left.  Thank you so much for a great remodel!"
– Clint & Mary, Kitchen Transformation
"We want to express a sincere thank you to everyone at Vive Home Transformations who helped us with adding a family room and updating our new home.  We can't say enough about your attention to detail, communication and commitment to our every need throughout the entire project, including meeting a short deadline that included additional work we requested as we got into the project.  If we had a question, a response was immediate.  Your staff is top-notch, and it would be our privilege to recommend you to anyone."
– Jim & Terri, Family Room Transformation
"We are very happy with our finished basement – it's beautifully done and better than we imagined."

– Adam & Lauren, Basement Transformation
"We experienced firsthand that Vive Home Transformations truly is a 'complete construction solution.'  When we decided to remodel our lake house, we had budget constraints and scheduling issues we wanted to follow.  We wanted to make sure there was no construction going on during the summer months, and we needed to spread out the costs of the project over time. Vive Home Transformations handled this with ease moving from one phase to the next, bringing the project in on time and under budget.  Great people to work with. I would strongly recommend Vive to anyone wanting to remodel."
– Steve & Debby, Whole House Transformation, Boat House Construction
"Thank you to everyone at Vive who worked on our kitchen remodel.  We love our new kitchen so much!"
– Osama & Jennifer, Kitchen Transformation
"When we walked through the front door this weekend after being gone, we both exclaimed how nice it was to come home to our new kitchen and first floor. We love it! We are so thankful it was done just before COVID-19 hit, as we have definitely increased our cooking from home."

– Eric & Emma, Kitchen and First Floor Transformation
"Thank you to everyone who worked on our project from start to finish.  Everyone was awesome and made me feel like my project was important.  I will always appreciate your care, attention to detail and flexibility in terms of working around my schedule.  The end product exceeded my expectations, and that is hard to do (per my husband).  You are truly an amazing business!  Your name should be 'Amazing Vive Home Transformations'!"
–

Donna, Kitchen Transformation
"Great experience for a whole-basement remodel. Friendly, helpful team including sales, design, project manager, and on-site crew. Professional, available, within budget, and on time, even with the challenge of COVID-19 restrictions."
–

Richard & Laura, Basement Remodel
"Absolutely a great experience. Vive has been great to work with! I would recommend them to anyone."

–

Brian, Addition
"We have used Vive for two projects, one of which turned into a much larger project than anticipated. Everyone we worked with at Vive was professional and exceeded our expectations. The subcontractors were great as well. Everything went smoothly, even during a global pandemic!"
–

Doug, Master Bathroom Transformation
"During the bidding process, around five well respected, long established area contractors admitted that our project was likely too large for them to safely execute in a timely manner.  This was never an issue for Vive, since it's part of a larger family of companies collectively known as JG Development.  This meant that Vive could call in specialists and extra man-power when needed from other divisions to keep our project moving apace.  The complex logistics of custom materials, custom moulding, along with endless issues with weather did not at any point overwhelm the management or construction teams.  There was never any attempt to gloss over, avoid or delay discussing problems that arose from weather or supplier issues.  At all times, I felt as though the management team had my best financial interest at heart.  Every effort was made to minimize costs from subcontractors and suppliers.  Vive clearly aims for the highest quality and attention to detail.  Framing was performed to a standard well beyond code requirements.  Vive knew we were aiming for a historical renovation that could stand a century before more work might be needed.  This meant construction and materials had to be far better than 'contractor grade.' This appears to be what Vive does naturally."
– Greg

, Whole House Transformation and Additions
"Vive was very open to requests along the way and figuring out how to make something work so we could maximize the space, take advantage of things we discovered, and keep the 'quirks' of remodeling to a minimum. They were invested in figuring out how to make nonstandard requests work. They really were able to make our vision become a reality. We appreciated that for every challenge Vive staff as well as subcontractors were willing to talk us through the concerns and adjust when we needed to. There were points of frustration, but even on those days, we knew that because of the work we were seeing, the final result that was coming was going to be amazing, and we had total trust that we were going to be happy. Even with high expectations, Vive blew us away. We are proud to show off our home and have encouraged friends considering renovations to trust Vive with their project."

–

Dan & Julie, Whole House Remodel
"We did a whole-house remodel in two phases (basement, then main level), living on premises during construction. We expected a long, complex process with noise, interruptions, etc. There was all of that—but much less than expected. Vive took a big, complex project and made it very approachable. And, unlike lesser quality contractors, they stayed on-time and budget, even working through the thick of the COVID pandemic. Would definitely recommend!"
– Richard & Laura

, Whole House Transformation
"Living through a kitchen remodel is stressful no matter what. This was even more so given all the supplier challenges in 2021. The project stayed on track, and the schedule was able to flex to have other subcontractors come in when needed. The end result is amazing, and that is due to the designer understanding our vision and pulling it all together. Everyone we worked with at Vive Home Transformations was responsive and able to provide us answers to our questions along the way."
– Gary & Deanna

, Kitchen Remodel
"We are in the trades, and this is not our first remodeling 'rodeo' so to speak. But from the first contact with Beth through working with Chad on concept and scope, having a great deal of fun designing with Jen, and the best-ever Project Manager AJ who responded super promptly to my every email and has gone out of his way to chase down backordered items, we have felt comfortable and confident working with the Vive team. We knew this was not going to be a low-cost endeavor, but we feel that we received good value for the money. In particular, AJ and the subcontractors' willingness to identify, diagnose and fix some of the weird existing mechanical quirks in the house was handled with great communication and an eye to as economical fixes as feasible. Just overall the best remodeling experience we've ever had, especially for a project of this scope."

–

David & Peg, Kitchen and Bathroom Remodel
"The old kitchen was functional, but it was ugly. It wasn't beautiful when we bought the house, and 20 years and three kids later, it wasn't any prettier. Also, it was tiny and the flow was terrible; it never worked. We are astonished with the transformation! The family gathers here just like before, but it's so much easier to be here, and it's relaxing and welcoming, with the living room and dining room as part of it. Lots of people can cook and prep and eat and talk with people in the living room and dining room, all at the same time! It turned out so much better than we could have imagined. We knew we'd be happier, but we had no idea just HOW happy it would make us. The kids use any excuse to visit, neighbors stop by, and everyone just hangs out here. It's a dream come true!"
– Larry & Pat

, Kitchen & Dining Room Remodel
"We are very pleased with the service and communication we received from everyone on the Vive team from the start to the finish of our kitchen remodel. You made it a very pleasant experience. We will not hesitate to recommend you to others and hope to work with you again."
– Doug & Corinne,

Kitchen Remodel
"They did a fantastic job. The communication was beyond our expectations. We love our kitchen remodel! The Vive team was terrific to work with."

– Rick & Kim

, Kitchen and Dining Room Remodel
"Thank you so much for all of your help with my basement project – it looks so great.  My family was here this past weekend, and they loved it.  I had never done a remodel, and this went so much more smoothly than I expected. Thanks again!"
– Lisa, Basement Transformation
"Vive was able to hear what our vision was for the space and make it reality. They can make anything work! We loved every single person who works for JG Development. It was hard to let them work, because we just wanted to chat. The quality of the materials and workmanship can't be outdone."
– Joel & Kara, Pool House Addition
"The level of quality of the resulting finished basement is fantastic. Vive representatives were always super knowledgeable, helpful, and receptive during the entire process. Everyone was very considerate of intrusion into our home, given we're here all the time. We now have a wonderful finished basement that we enjoy spending time in."

– Jeff & Michelle

, Basement Remodel
Need a tool to help you kick-start your home transformation project?
Download our free Home Transformation Checklist to ensure you're considering everything you should, and help you define and prioritize your goals.